My Life in Transit.
To say I feel a need to pack light is an understatement. I feel myself wanting to carry less and less. And needing a permanent dwelling with nice and fancy things is simply becoming less important. I just want that which I need to be happy. Food, shelter, my girlfriend, and a bag with my camera and clothes.
It's nearly time to head home and I feel myself already looking for the next trip. The next place I'll go. The idea of living in a studio apartment with brick walls and big windows and maybe a small studio in one corner seems nice to me. This hopefully won't be permanent but will work for a couple of years.
Stu told me I'd get the travel bug. He was correct. I just keep thinking about all the places I want to go. Someone asked why all my places are cliché and northern hemisphere… well because I'm just getting started and those places like… all of Europe, are places that I've wanted to go to and they're so rich with culture and history that I figure, I can make a grand trip through Europe, maybe hit up some of Canada and then start thinking about those other places. Plus another trip to Australia would be nice. One where I bring the money to actually travel and enjoy all these awesome places that I didn't get to see.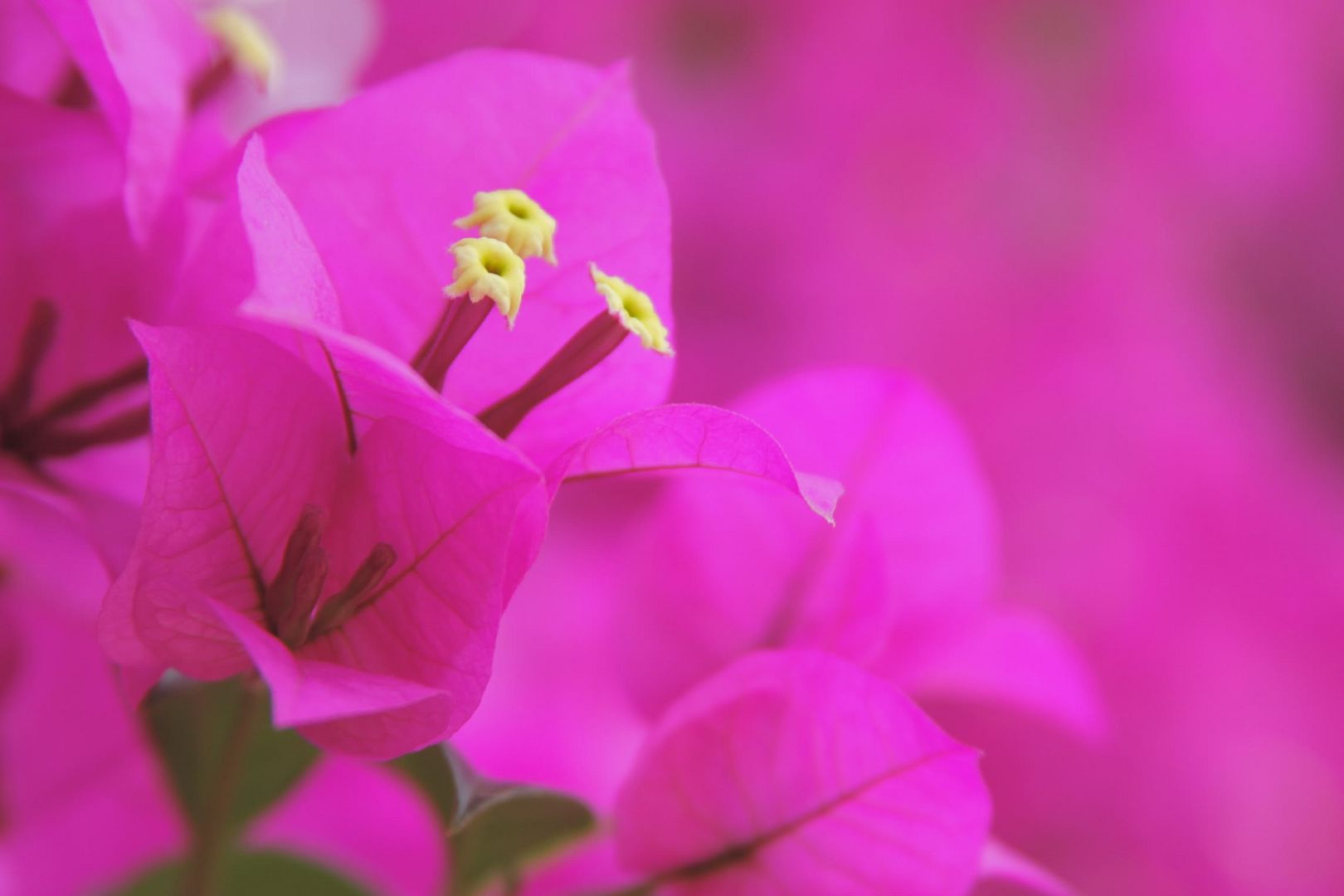 I'm finding a rough learning curve with my camera. And I'm starting to understand why professionals carry two or more. So they don't have to change lenses or settings and so they can just grab the camera they need without stopping as often. I'm not at this point. I'm still trying to get comfortable with what I've got. And it's taking a while. I feel a little frustrated, and defeated because I take pictures and they're not very good. I used to get better results with a camera that cost a third of the price of my 7d and needed less fixing in post. I was more comfortable with the button layout and settings and it just seemed to be more intuitive. And my best results were achieved with film cameras that were 20 and 30 years old.
And I'm realizing film is and was by far my favorite way to shoot photography. Something about having everything manual, and paying so much for film requires you to think a little bit more. And then getting your hands dirty during development really meant you pick and choose the best in order to spend your time wisely. I'm not sure I like this shooting in bulk. It's a very "accuracy by volume" approach.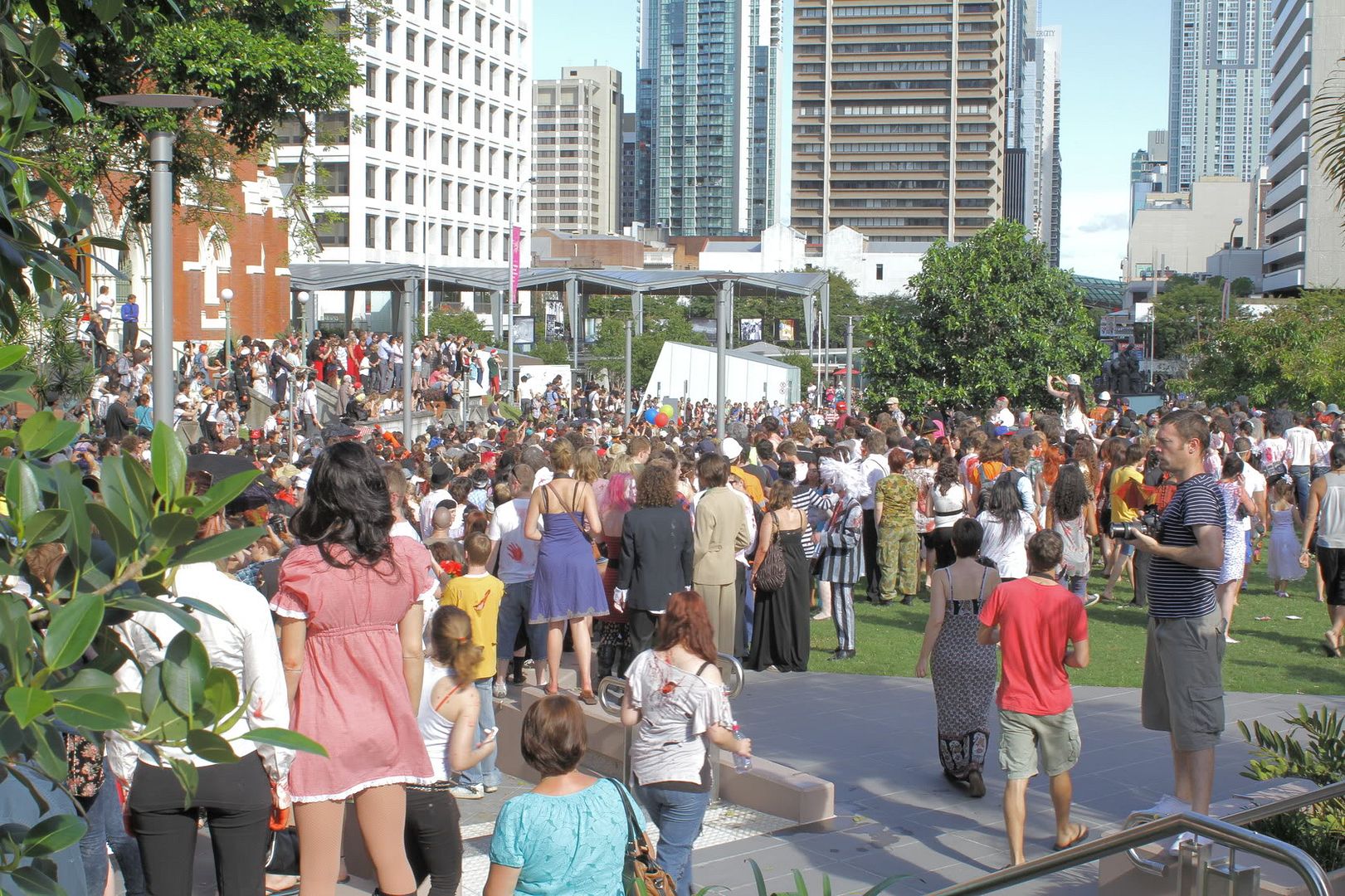 This weekend in Brisbane was the world's largest Zombie walk. They cleverly used this event as a way to increase awareness of brain cancer. 4000 people registered, but there was certainly a lot more than that. The costumes were so creative and I'm so glad I got to participate. I really enjoyed just checking out all the movie references and hanging out with friends. I took quite a few pictures, but I think the best stuff I got was video of the day. Sadly editing that will wait until I'm back home in Vancouver.
As for other news… I'm done as a student. At least one that attends uni and has formal education. I feel that I should say "but I'm not done learning from life, because someone always feel the need to rain on my parade and be a smart ass and remind me that life never stops with the lessons (I'm glaring at some of you, by the way…). Just let me have my moment! I'll be heading home from Brisbane soon and am trying to set myself up to hit the ground running. I really want to start working and putting money aside to remove some of these student loans I've "acquired."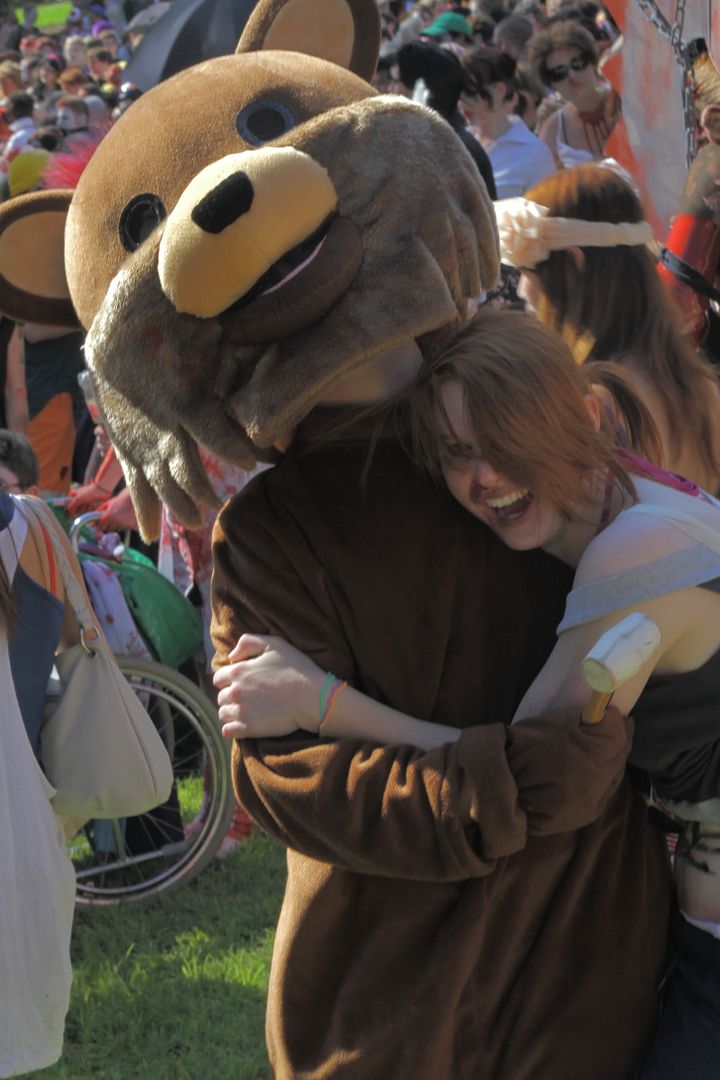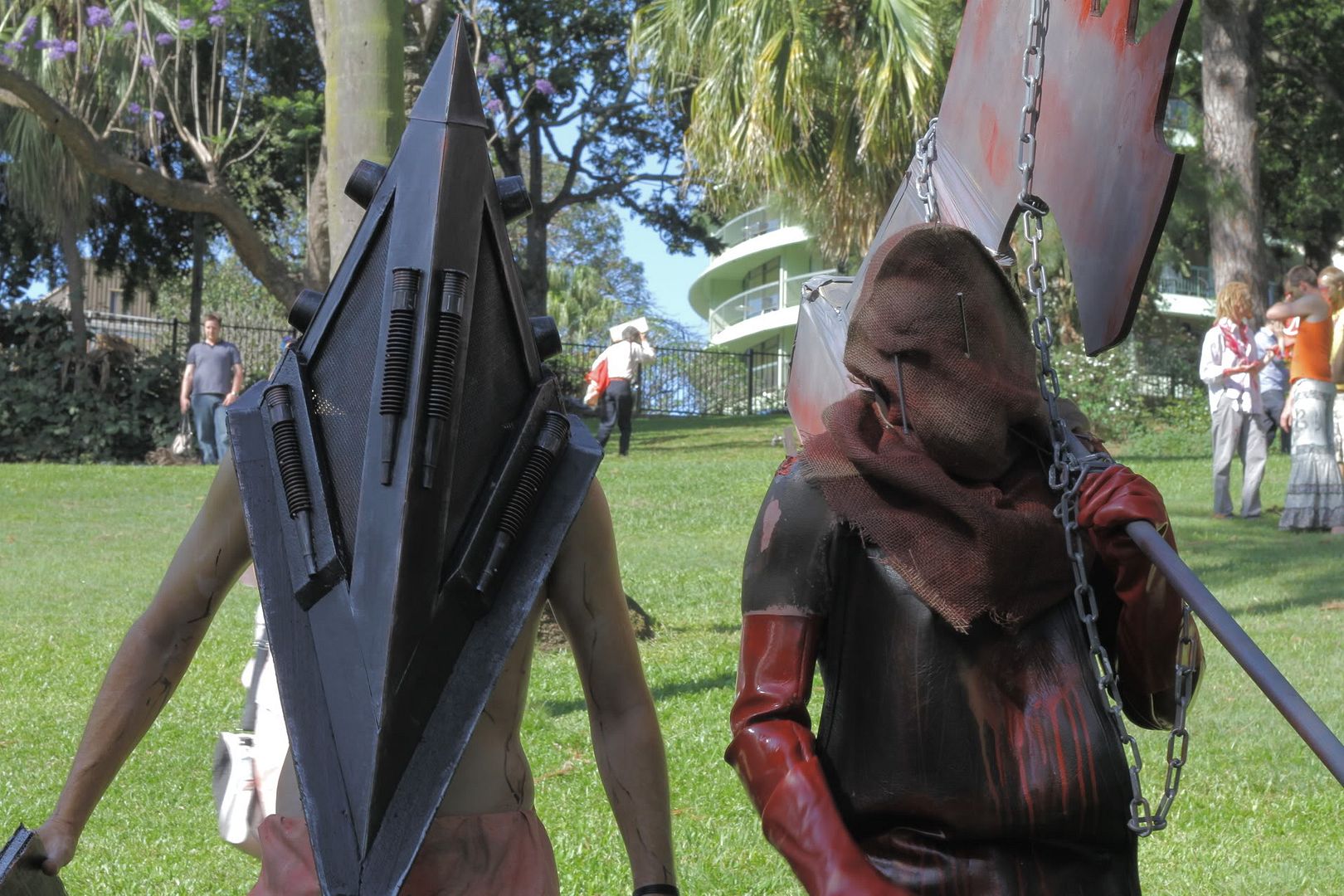 A part of me feels it's necessary to speak on my disappointment with my home university's program. Please understand that I don't blame the teachers for this as I feel they're all very knowledgeable. I feel the problem is in the school itself. Maybe there was not enough funding in the major, or a lack of faculty to teach specific technical courses. I've realized that our school forced us (members of the film production major) to take three separate critical analysis courses (which is a separate major) in order to obtain our degree, but we spent almost no time doing hands on technical training outside of our initial tutorials. And our cameras we're ENG (Electronic News Gathering) cameras with small sensors, which don't have the ability to allow a lot of creativity (like playing with depth of field, or rack focusing very easily.).
It could be argued that the field and studio production courses would be that training, but I see that more as preparation for a job in the news industry. Some of it does translate, but so little of our curriculum focused on FILM making. Not once did I use a film or video camera with changeable lenses (at least not until I bought my own.), and the courses I took on lighting and using Photoshop and after effects were guided by a faculty member, but not ordinarily taught to students. This may sound like complaints, and that's exactly what it is. I went to this school to learn technical skills to help me walk out of uni with the ability to get hired in the industry. Instead, what I'm finding is that I know so little that I need to teach myself (very quickly) how to fill in the gaps that the school left me with. The skills I learned here will not pay the bills.
I am trying to include pictures with my posts so that you can see what I'm doing and make it a little more interesting for you, the reader. Thanks again for tuning in. this might have been a little more "ranty" and I'll have more technical posts coming up soon.
James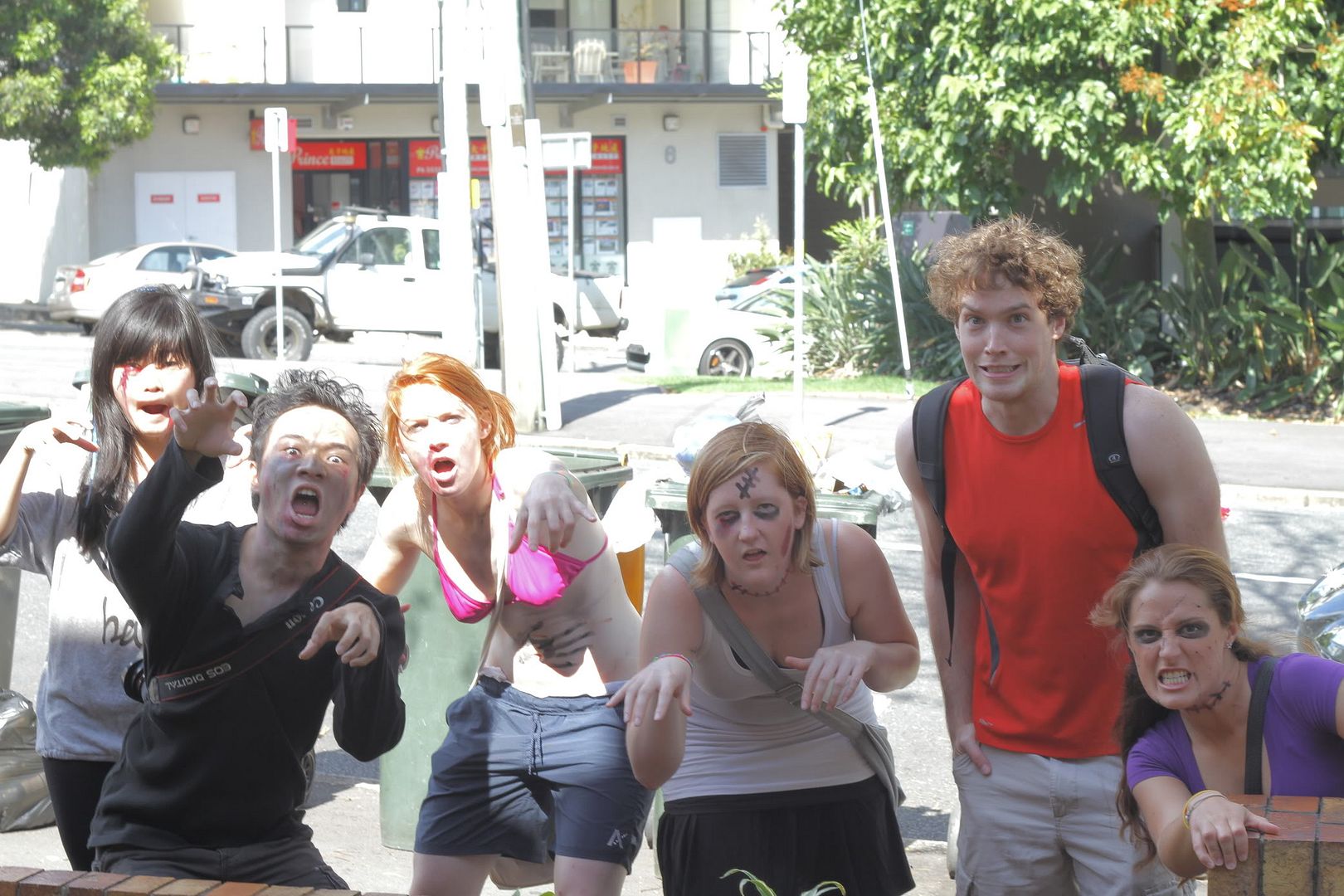 Sorry, one more thing. My time abroad has given me the chance to meet some really awesome and interesting individuals. However, I've also met a lot of people who we're not so awesome. I feel that I'm more often than not a good person and I treat people with respect, unless given serious reason not too. However, having spent a lot of time defending myself as an American against people who've probably never even been to America has really become taxing. My tolerance for someone's prejudice is pretty low and I'm trying really hard to be polite and not react, thus giving him or her more reason to dislike me or any other American's they meet. I feel that these people, are no better than the person they accuse me of being. I've done nothing to them, and wouldn't insult or offend them and yet I've been called a lot of names and been blatantly disrespected by complete strangers. I feel myself changing in response and I'm becoming more defensive and close-minded. It hasn't been occurring enough to get this reaction from me. However, I still feel myself changing. I don't like it. And hopefully this won't be a permanent change. And when I get home, I'll get back to loving everybody equally. Even if they have a giant hypocritical stick up their ass.