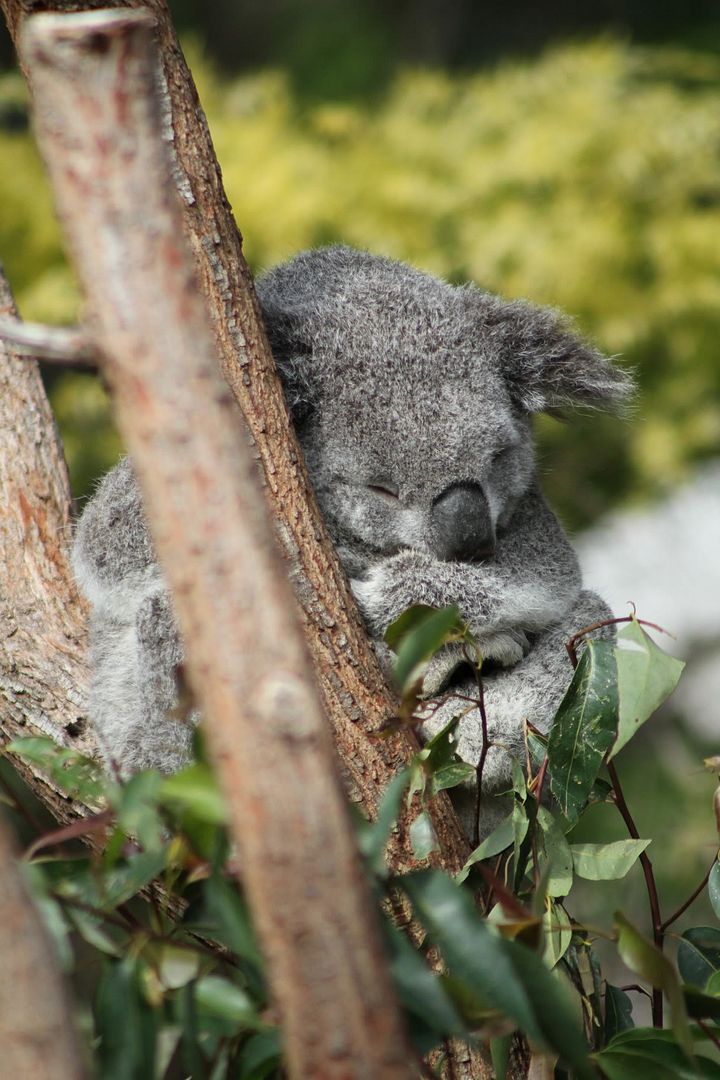 Ha, ok wow. Last week I had a gnarly little cold. So pretty much I just hung out at home except for class. By the way, my classes are awesome. One my roommates moved out and we said farewell. Actually, I didn't. I feel kind of bad about this. She was asleep when I headed to the coast.
The Friday before Grace moved home to the states the roommates all went to dinner on the south bank boardwalk to this place called Beastie Burgers (Brass Monkey kept playing in my head.) I had a lamburger with hummus and Moroccan sauce. I wasn't hungry but I consumed the whole thing because it was that good. Easily the best $13 I've spent here. We followed that with Inception at the $5 theater.
If you're reading this, you probably understand my fascination with dreams. Or maybe not "understand" but atleast are aware of it. As a director, I think Christopher Nolan is rocking it (he directed Batman Begins and The Dark Knight). If you want to see a great and unique story, I'd recommend seeing Inception. Then leave me a comment telling me what you think.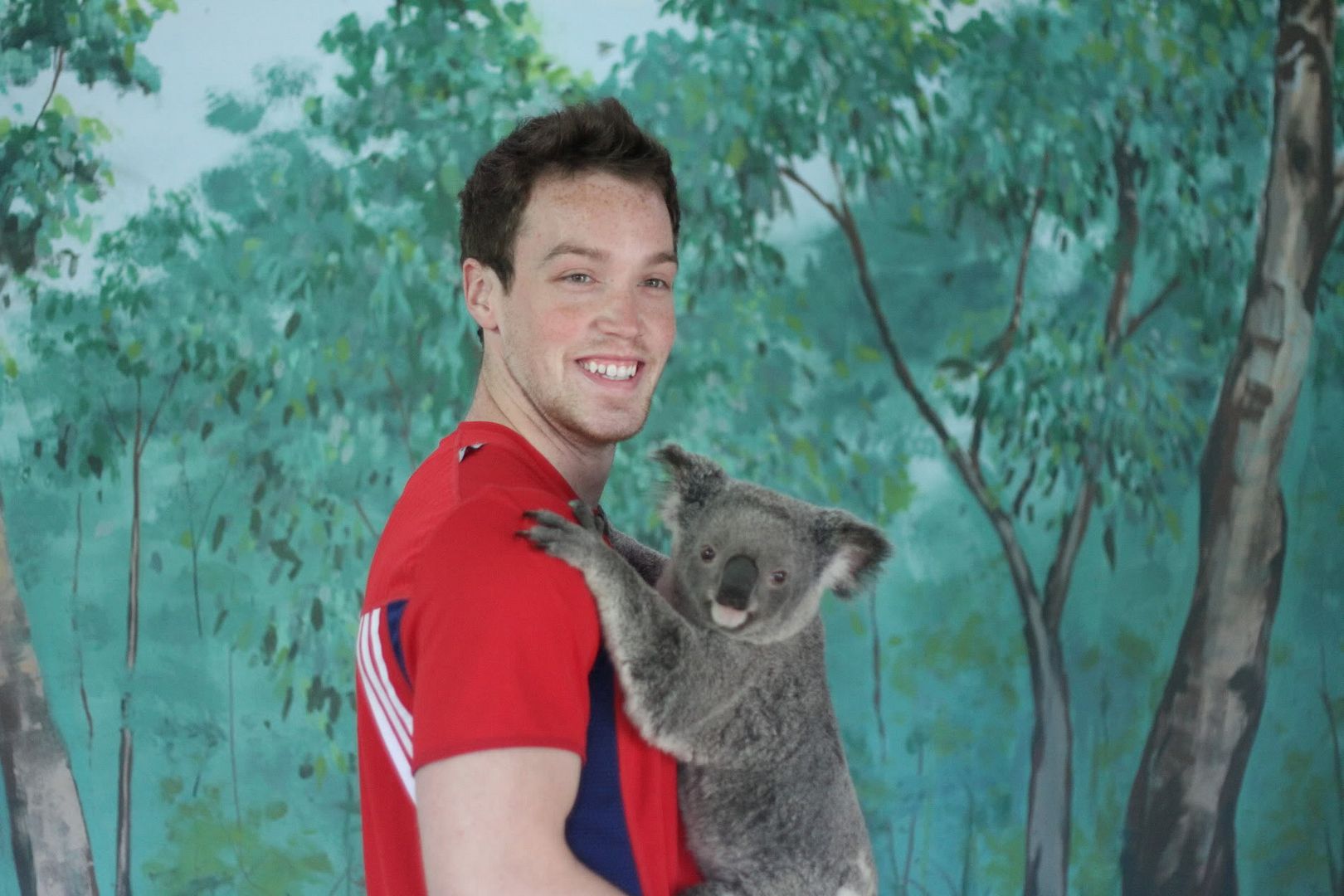 Early the next morning, the international students (that's too long. I'll abbreviate… how does International Studs sound? Better? Groovy.) went to a wildlife sanctuary called Churumbin at the Gold Coast. It was just a day trip but I finally got to play with some Koalas and Kangaroos.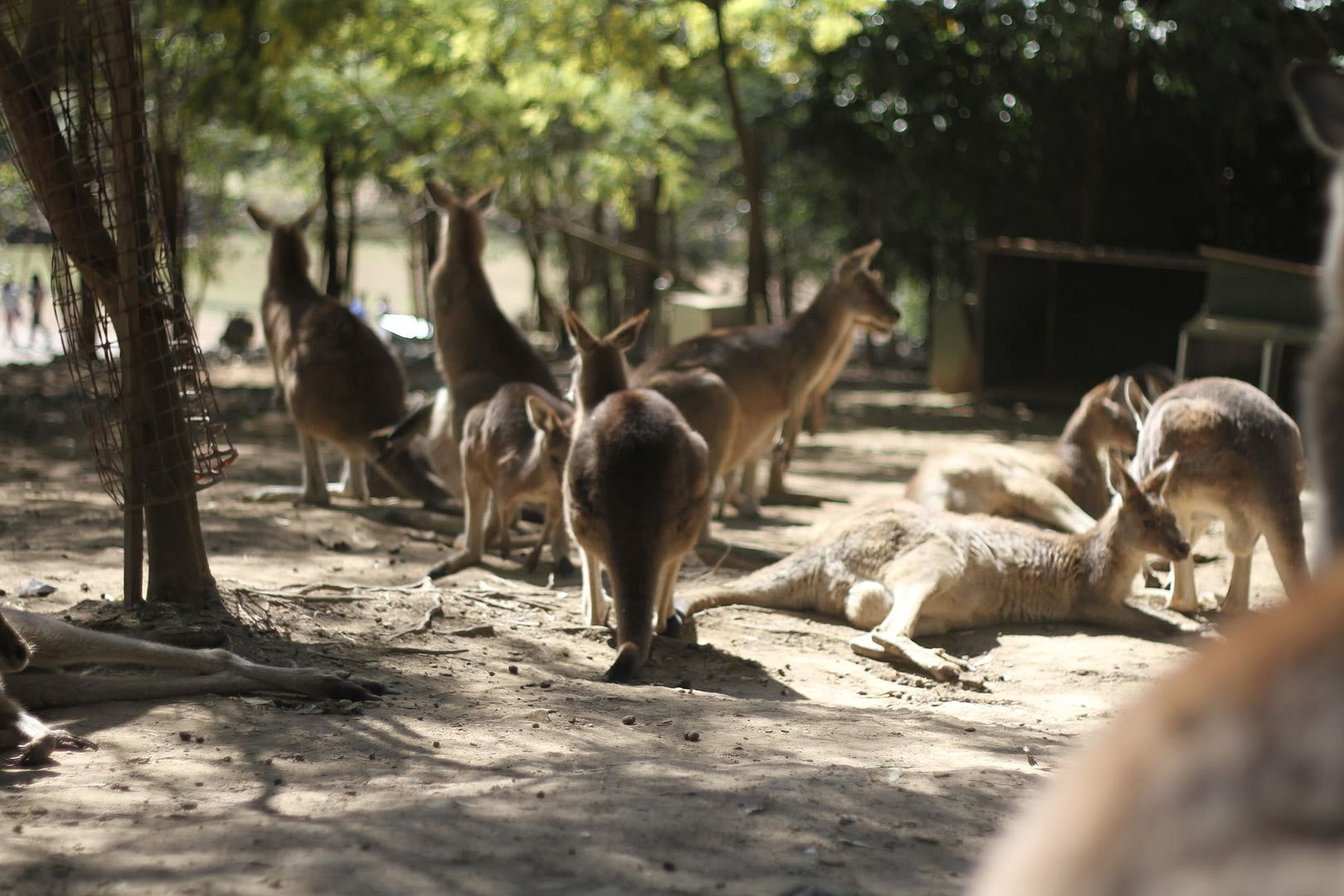 Saw Dingoes and some other crazy and exotic animals. I'll post a few pics, but the majority will on facebook (http://www.facebook.com/album.php?aid=244059&id=500475518). The two hours went quick and our introductions were brief. The trip was not nearly as well structured as Straddie. But still pretty good.
Maybe the Dingo ate yo' Babay.
We hit up a local beach and had lunch. The weather was a bit humid and the was again thick in the air. I keep thinking I'll used to this. Skies a bit overcast and the breeze does help it feel a bit cooler than it is.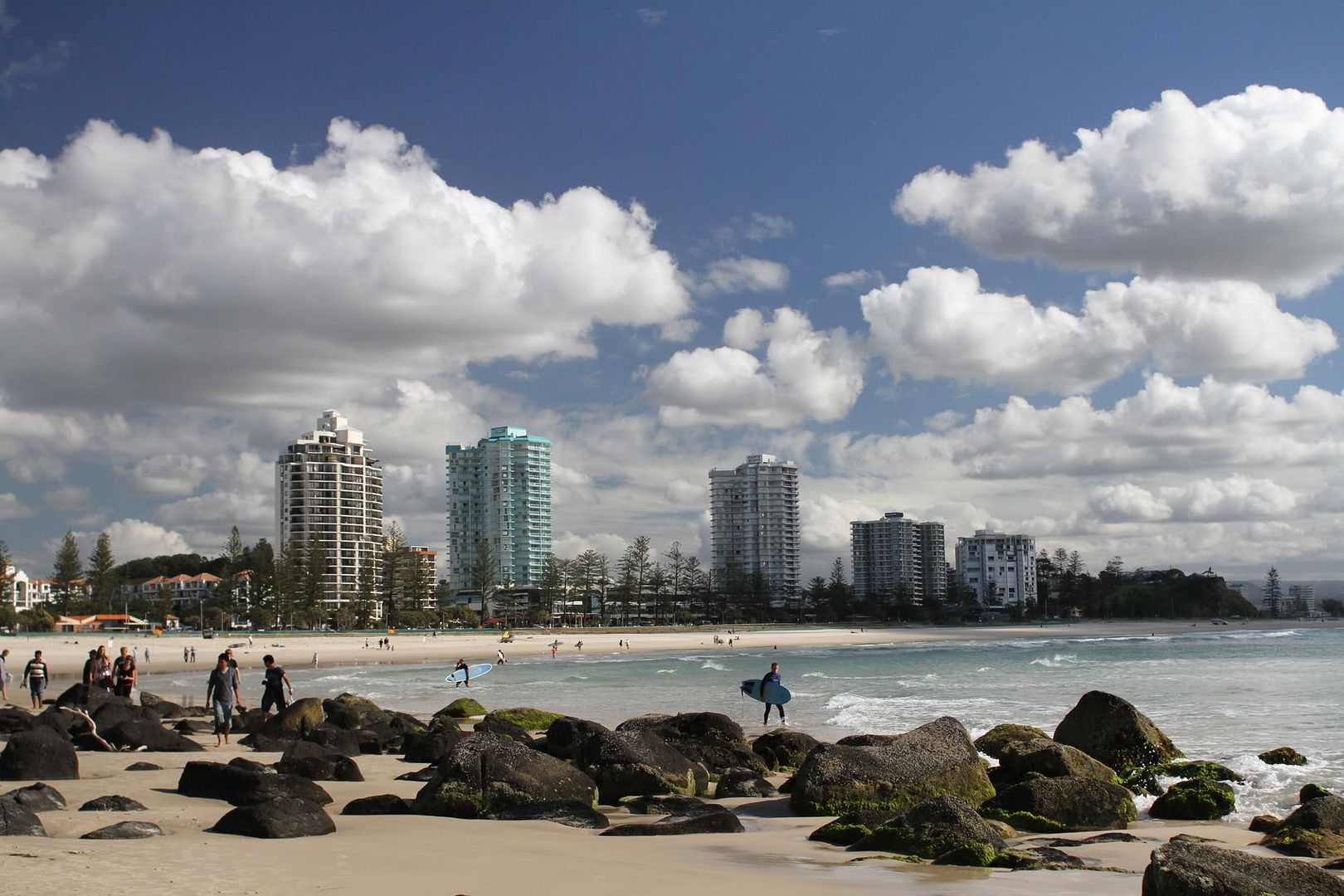 We hop on the bus and head to surfers paradise. Now personally, I feel if you name a place "Surfer's Paradise" it will no longer live up to it's name. it was an hour dive, so I took this opportunity to close my eyes. The clouds rolled in, the sun disappeared and the sky looked familiar.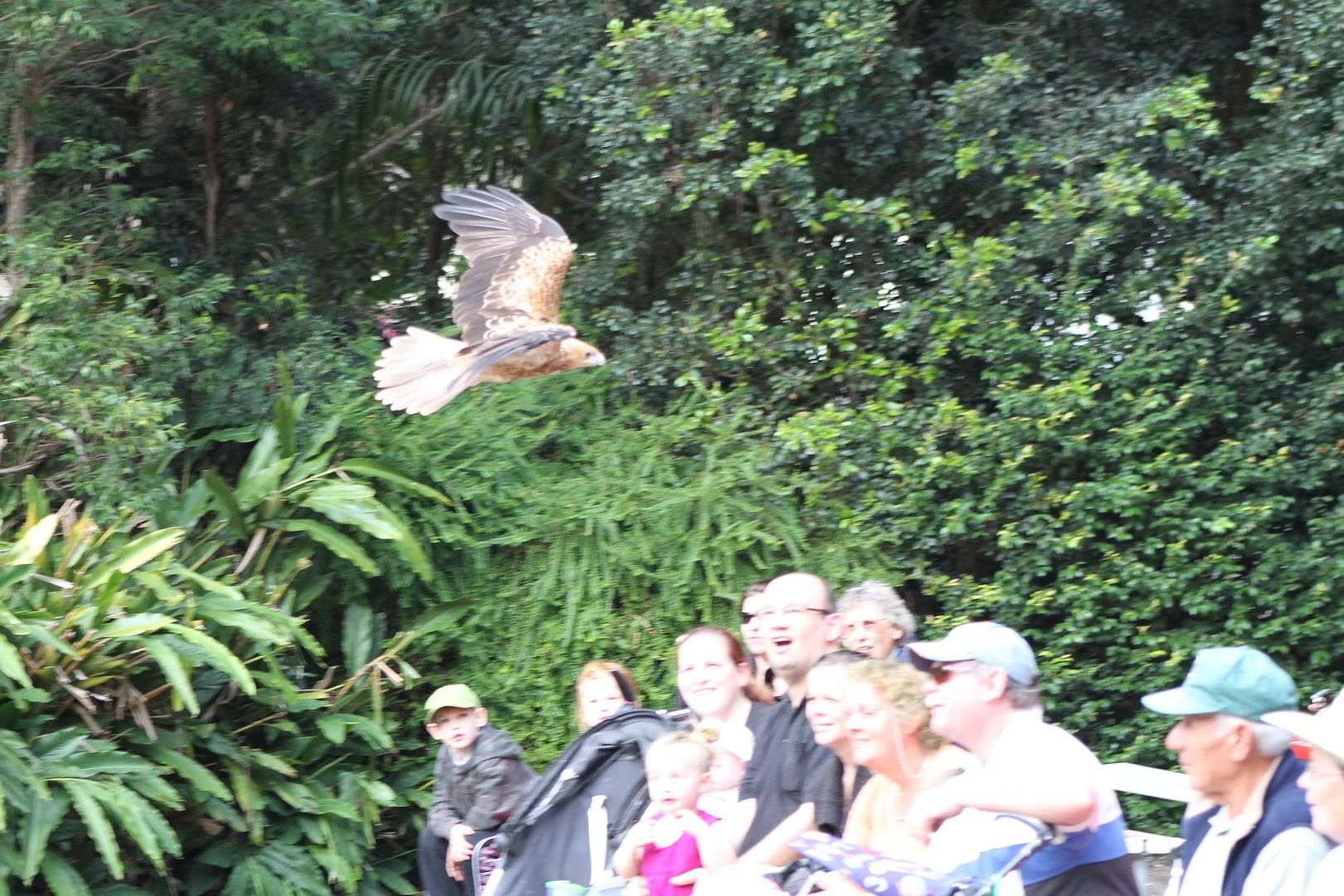 The beach wasn't really what I wanted to do so I explored the very colorfully named shops. I picked up a couple little souvenirs for friends and family (not in these "shops" haha other places). I'm excited to bring those home for everyone ☺ I was still feeling under the weather so I was pretty warn out when the bus departed the Gold Coast. I fell asleep to the sound of some good Beach/Campfire Music.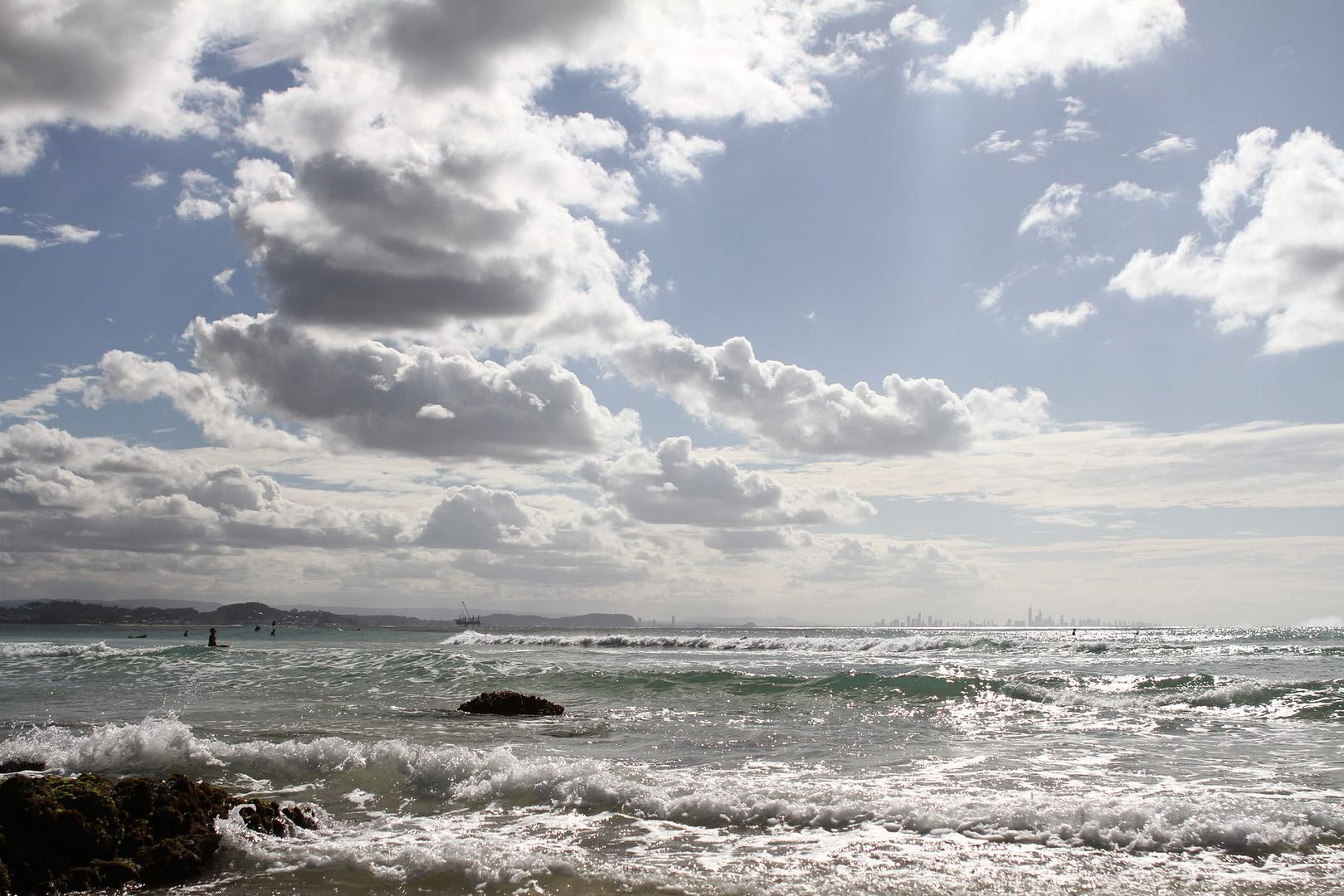 The night was then spent with some friends. I had decided not to drink because of being sick. That was until I was reminded I signed up for THE beer pong tournament. It was my civic duty as an American to represent my country men in a game we're so well known for. I lost first round. But I did take the opportunity to make a lot of new friends.
The night ended and the rest of the weekend was spent doing laundry and watching the Master Chef Finale. I previously included a link to the shows web site. I hope you checked it out. It's awesome.
Monday brought about the start of the QUT climbing club. I'm way out of shape for climbing. My hands are soft and outdoor is a whole new monster. They didn't let me belet because I didn't know how. I was ok with this. By the way, it's all ropes. No bouldering. Ha so, I didn't do well. Found a new sport to train for, haha.
And finally, I was curious if Australians lover or hated "Down Under" from Men at Work. My bet was hated it (much like how I feel about Sweet Home Alabama…) and apparently I was wrong. Australians love the song. Granted, I've only talked to a small test group, but yeah. More on this, as it develops.
Ok. Now, "Finally:" I've been asked to enter a film contest. Nothing major, but a simple 1-3 minute video explaining my preconceptions and the reality I've discovered upon being here. It's due October 8th. So wish me luck. And at the same time, I'll be trying to enter Diaries into the Ellensburg Film Festival. It's a $35 entry fee. If anyone would like to donate, I'd appreciate that and will give you a high five. ☺ haha (any ideas you'd like to suggest for the Australian contest, please do so. The more content I have to play with, the more likely I cut together something awesome.)
Take care, see you in a few months.
James