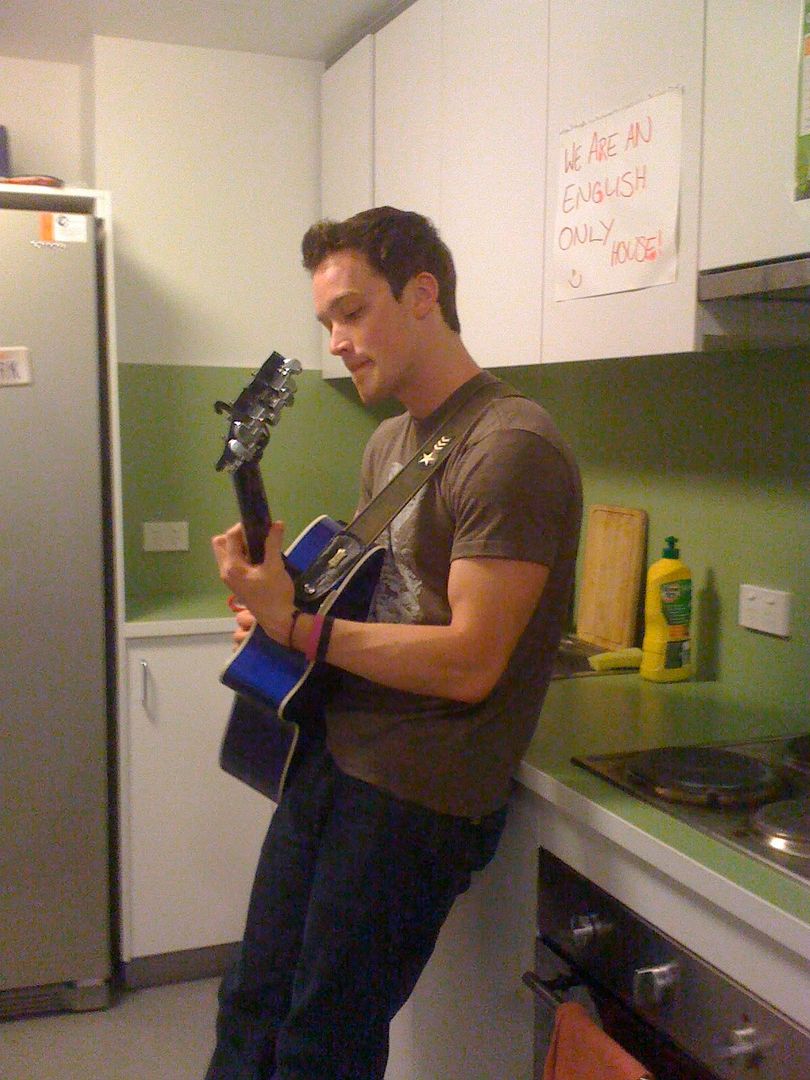 Sorry the name sounds tacky. But that's kind of what it is. My girl's growing up and I felt it was time she started to show it. I gave her very first tattoo, the Southern Cross (from the Australian flag) running down the spine of her body.
For those of you who don't know, Misty is a three-year-old (almost to the day actually… haha) Dean Acoustic Guitar. I put some Medium (.11-.17?) D'addarios on her to give her a deep and rich throaty sound.
I'm very grateful she got to come with me on this trip, as she has kept me company in the first few weeks before I got to know people here. But even though I spend time out with other people, I make sure to give her time every day.